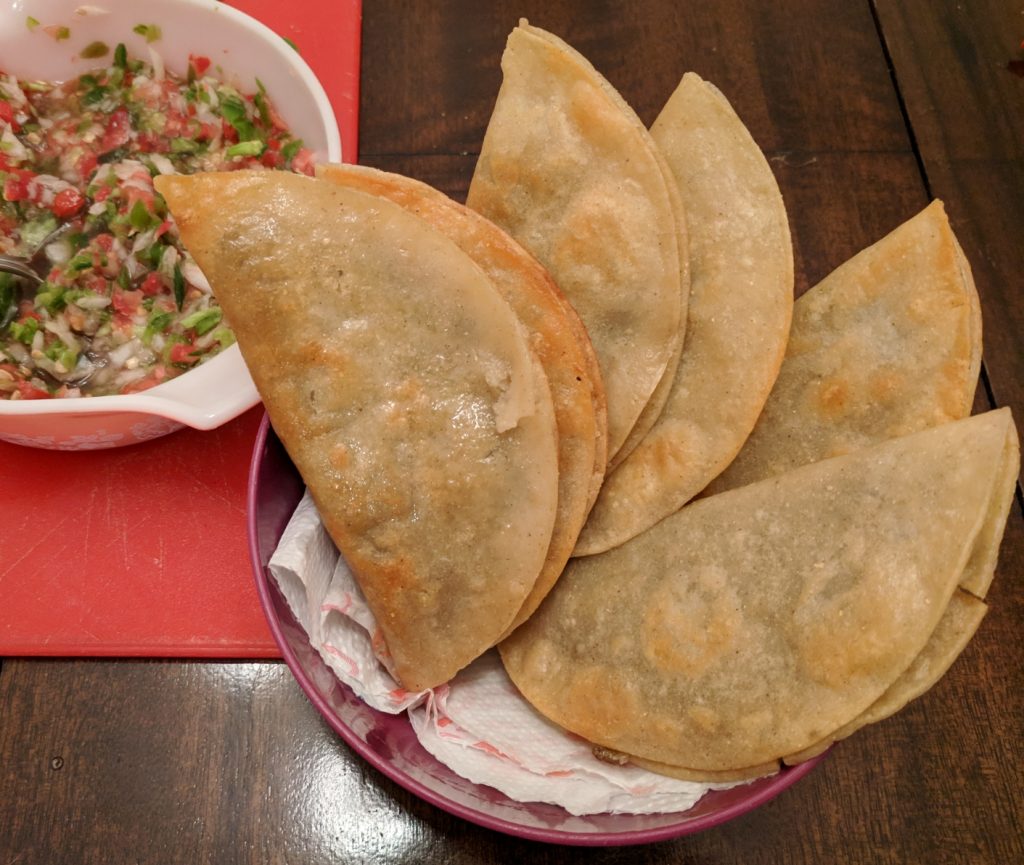 Ingredients
1 cup of dried lentils green
Half of a small white onion or 1/3 of a large one
2 cloves of garlic (optional)
1 Tbsp (or to taste) of Cumin seeds, crushed in hand or peppermill. Can use ground cumin but might need to add more to taste.
1 cup of vegetable broth. I use 1 tsp of Better Than Bullion mixed with a cup of warm water.
Garlic salt to taste
Corn tortillas
Canola or vegetable oil for frying
Taco toppings of your choosing
Prep time: 2 hours
Cooking time: 40 minutes
Directions
Soak lentils in water for 2 hours. They should double in size.
Finely chop onion and garlic using a food processor, chopper or manually with a kitchen knife. Add to hot sauce pan with a bit of water. Add cumin. Cook till onion is translucent, continuing to replenish water as it cooks out. Do not let it dry out, don't burn the onions.
Add soaked lentils to onions. Stir in vegetable broth and garlic salt then cover. The broth should just cover the lentils. Since they are soaked already, they won't absorb a lot of broth. Alternatively you can add dry lentils, but your cooking time and amount of broth needed will increase. Soaking them also neutralizes anti-nutrients making them easier to digest. Turn heat to low and cook for 10-20 minutes until lentils are soft. Add garlic sale to taste.
Optional, to create the same paste like texture of the original recipe's potatoes and ground beef: Take half of the lentils from the sauce pan and blend in food processor or blender, then add blended lentils back to the sauce pan. Let cook uncovered on low heat for a few more minutes or until most of the moisture is cooked out.
Heat pan with oil for frying. Keep it shallow, this is not a deep fry. Warm corn tortillas wrapped in a clean dish cloth in a microwave for ~30 seconds or until soft. Scoop lentil filling into the middle of a tortilla, fold over and add to the frying pan. Fry on one side until golden brown and flip, cooking the other side. Lay cooked taco vertically in a paper towel lined bowl to allow oil to drain. Serve with desired toppings.
Ideas for toppings:
Lettuce, Pico de Gallo, white vinegar or salsa.
For non vegans, sour cream or Munster cheese.